PhatClassics - The Nothingness - 60mL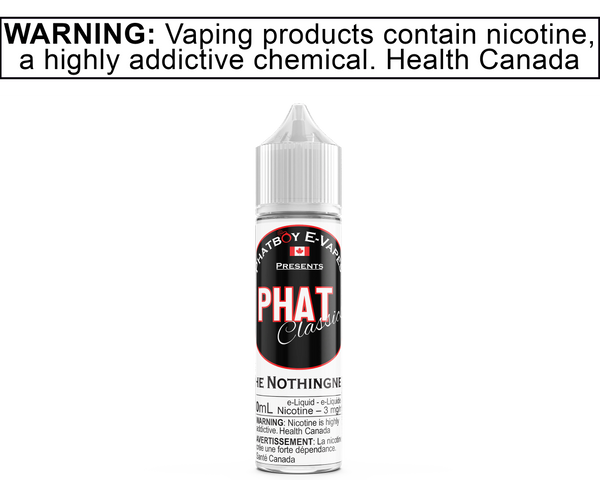 PhatClassics - The Nothingness - 60mL
PhatClassics - Phatboy's own unique line!

The Nothingness - You guessed it, there is nothing in this liquid but the base and nicotine. Pure flavorless E-Liquid.
We here at Phatboy believe that our customers deserve the best.
The best in flavour, the best in size, the best in choice, the best in price.
That's why we carry our own signature lines of juice for you to enjoy!
We have many flavours to choose from, Phatclassics available ONLY IN 60mL bottles, offered in 0mg, 3mg, 6mg and 12mg strengths.