STLTH - Pods 3 Pack (6mL) - Savage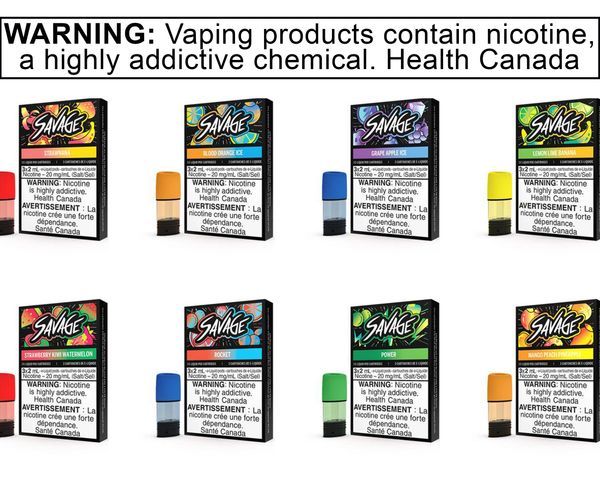 STLTH - Pods 3 Pack (6mL) - Savage
Blood Orange Ice – Juicy blood orange with a cool exhale
Lemon Lime Banana – Tangy lemon lime blended with sweet and ripe bananas.
Mango Peach Pineapple – Ripe mangoes accented with notes of juicy peach and zesty pineapple.
Power – Sweet and sour oomph to keep you going all day
Rocket – Red, white and blue iced to the perfection.
Strawberry Kiwi Watermelon – A delicious blend of ripe strawberries, kiwi and juicy watermelon.
Strawnana – A classic sweet strawberry and banana blend.
Grape Apple Ice – Sweet grape and sour green apples blended over ice with a frosty finish.
Apple Ringer – Sour apple and juicy peach blended with just the right amount of sweetness.
Classic Ice – A straight classic on ice
Pineapple Lemon - Zesty pineapple perfectly accented with sour lemon
Slam Dunk – A sweet, fresh halo with a hint of cinnamon
Tropic Breeze – Sweet coconut and fresh pineapple juice blended with a cool icy exhale
Orange Mango Guava Ice – Zesty orange, sweet guava and ripe mango with a hint of ice.