Vivant - Alternate - Kits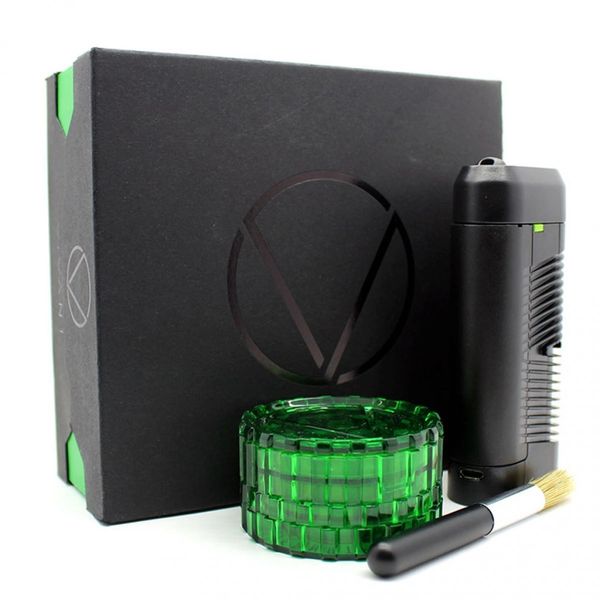 Vivant - Alternate - Kits
LI-ION BATTERY
We use the industry standard 18650 battery. In our testing, we found these batteries to be powerful, reliable, and long-lasting.
EFFICIENT HEAT EXCHANGE
We designed our chamber to efficiently accept and diffuse heat. The result is a bowl that evenly heats, maintains a precise temperature, and is energy-efficient.
USB FUNCTIONALITY
Whether you're charging your Alternate or updating the firmware, USB is the universal medium to maintain your vape in optimal condition.
EFFECTIVE HEAT FUNCTION
Different loose-leaf products require different vaporization thresholds. Precise temperature control allows you to customize your vaping experience effortlessly.
Selecting the desired temperature can be achieved by using the two intuitive up/down buttons, heating will begin automatically until it reaches that temperature. Once the indication LED turns green the device is ready and will hold the desired temp steady for one minute. When the LED turns red please wait as the device is re-heating and will be ready again soon.

The Alternate is powered by a 30 AMP, 18650 battery.
Durable and powerful, these are the heavy duty batteries we trust to bring the Alternate to life. The USB port can be used for charging and updating firmware.
4 piece, 3 chamber design

Strong Magnetic Hold – Includes top compartment for herb storage

Sharp teeth on inner and outer edges (except green) which produces a very fine grinding

Lightweight Acrylic for easy transportation.
LIST OF COMPONENTS:
1* Alternate (Battery Not Included)

1* Stainless Steel Concentrate Pad

1* Brush

1* USB Cable

1* Quickstart Guide

1* Grinder Tool

1* Seal Ring (Top Cap)

2* Seal Rings (Airflow Director)

2* Stainless Steel Meshes (Mesh Number: 200)

2* Stainless Steel Meshes (Mesh Number: 50)