Aspire Nautilus X 4mL Adapter Kit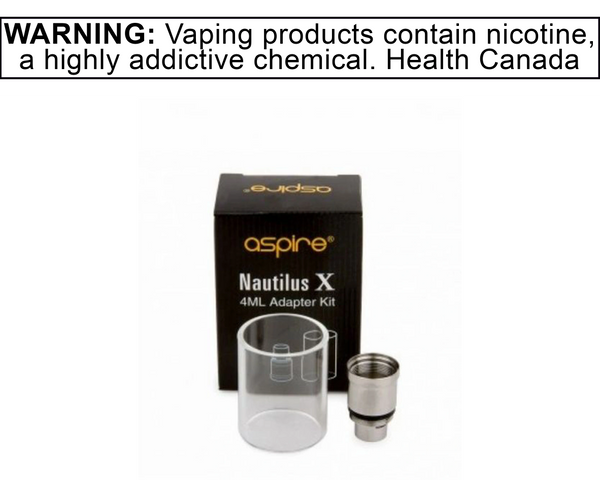 Aspire Nautilus X 4mL Adapter Kit
Expand the capacity of your Aspire Nautilus X with this new Aspire Nautilus X 4ml Adapter. While many people have enjoyed the shorter, low profile Aspire Nautilus X with 2ML Pyrex tube, many customers want to upgrade the tank capacity. This Aspire Nautilus X 4ml Adapter is the simple solution.
This 4ML kit includes a coil adapter which effectively elongates the chimney into the top hardware. The kit also comes with a taller Pyrex glass which is also compatible with the Cleito. The Nautilus X Coil is smaller so you can fit 4ML of e-liquid inside your Nautilus X tank with this adapter kit.
As always with Aspire atomizer, the quality is top notch, the Aspire Nautilus X is made of Stainless Steel, Pyrex glass tube and a Delrin mouth piece.