Flavour Beast Fixx - Disposable 3000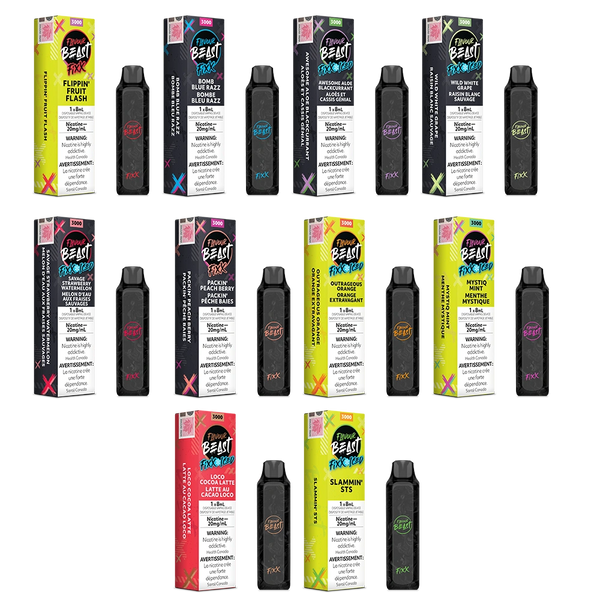 Flavour Beast Fixx - Disposable 3000
Flavour Beast Fixx Disposable
Introducing the new Flavour Beast Fixx with up to 3000 puffs!
This powerhouse premium disposable vape features 10 explosive and aromatic flavours that will have your taste buds wanting more!
The Fixx has a slim and ergonomic design that is pre-filled with 8mL of e-liquid and amped with a 1250 mAh battery.
Conveniently ready-to-use straight out of the box and no charging is required!
Get your vape fix today with the new, Flavour Beast Fixx!
Flavour Beast Fixx Key Features:
Up to 3000 puffs
Mesh Coil
Ultra-sweet flavoursl
Slim and ergonomic design
No charging required
Flavour Beast Fixx Device Specifications:
Size: 

26.8 x 26.8 x 102 mm

Battery: 

1250 mAh

Liquid Volume: 

8 mL

Nicotine content: 

20mg/mL